celebrates
LGBT+ PRIDE
in honor of the 50th anniversary of the Stonewall Riots, we present to you an XTRA SWAG blog! we'll be reppin' Synthicide at the NYC Pride Parade, which is guaranteed to be a wet 'n wild ride this year for sure. this is the month to go out & celebrate 50 years of progress, however your boat floats. in the meantime, join our cyber pride party with this juicy curation of LGBT+ entertainment:
let your fab flag fly
get in touch with your inner beast
wolves are very in these days...
• 
• 
• 
• 
• 
•
all hands on dick, i mean deck!
💦 
subliminally NSFW
 💦
book ur cruise on the Queen Nathan II & be sure to pack a raincoat (or 20)
• 
• 
• 
• 
• 
•
house of air
⚠️ 
WARNING: VERY NSFW
 ⚠️
everything & way more than you needed to know about the science of attraction
• 
• 
• 
• 
• 
•
still feeling thirsty?
check out a few of our favorite queer artists, writers, & people of interest:
• 
• 
• 
• 
• 
•
Dan Savage
a well established voice in the LGBT+ community, Dan has been providing answers to our freakiest questions since 1991. settle in for plenty of sage advice, unorthodox education, & absurd anecdotes. above all else, he helps us square pegs of the world realize that it's fucking awesome to be yourself.
Contrapoints
Natalie Wynn is the leading trans Youtube ex-philosopher of our times. she talks sex, drugs, politics, & everything in between. not only are her contrapoints compelling, but she really goes the extra mile to make every video a marvel of aesthetics.
🏳️‍🌈 so cheers to 50 years! 🏳️‍🌈
head on down to your local steel mill & party like it's 1969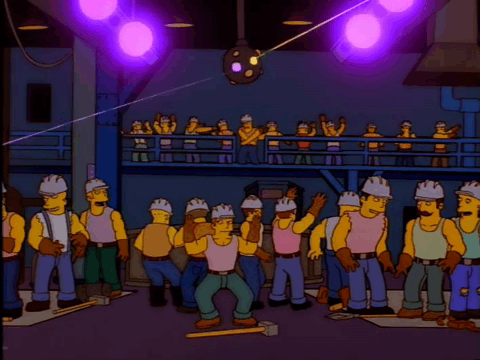 if you're digging these vibes, sign up for our newsletter HERE to get a monthly sampling of hand-curated internet obscurities spattered all up in your inbox... you'll also get exclusive dealz & 1st dibs on new dropz